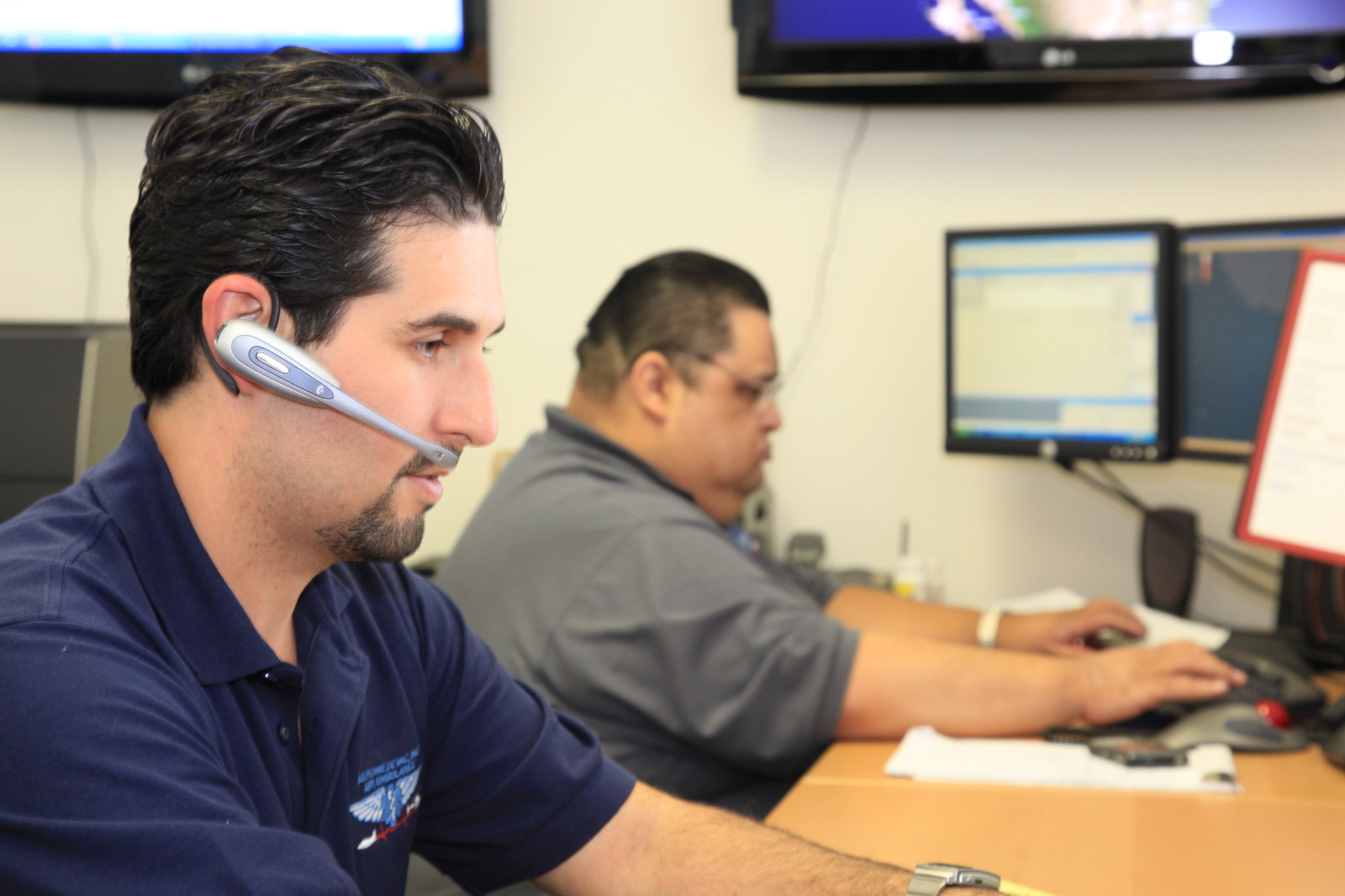 24 HOUR OPERATIONS WITH MULTI-LINGUAL STAFF
Nothing happens without good medical flight communication. The Aeromedevac Communications Team is everyone's initial experience with us. They are bilingual flight coordinators speaking both English and Spanish. Whether they are on the phone or communicating via email, our team is focused on delivering the details of each medical flight clearly to you. Throughout an air ambulance transfer, a member of the Communications Team is monitoring the events and ensuring all parties are informed.
We are here to work for you during an emergency or scheduled transfer. Once a plan is accepted, the operations staff alerts the pilots, the medical flight team, ground ambulances, airports, hospitals and any organization that has a vested interest in making the patient's flight a success.
Effective communication during medical flight coordination is important. Family, hospitals, ground ambulances, insurance carriers, assistance services, TPAs, airports and government agencies must be kept informed. We stay in touch throughout the air ambulance transportation process by telephone and email to keep all parties updated throughout the mission.
Aeromedevac's bilingual flight coordinators routinely manage medical evacuations with Mexico, Central America and Latin America countries. The ability to have a conversation in the patient's native language measurably lessens any risk of miscommunication.
Similarly, we receive medical documents and must send documents in Spanish. Fluency allows us to accurately translate documents and compose documents.
Aeromedevac has 30+ years experience worldwide. The operations team has relationships and resources throughout foreign countries. These relationships enable Aeromedevac to organize medical evacuations anywhere quickly and efficiently.
CALL OR EMAIL AEROMEDEVAC 24/7/365.
A MEMBER OF OUR OPERATIONS TEAM WILL ALWAYS ANSWER YOUR CALL, NEVER A MACHINE OR ANSWERING SERVICE.
THE STAFF IS BI-LINGUAL SPEAKING BOTH ENGLISH AND SPANISH.