Advanced Medical Equipment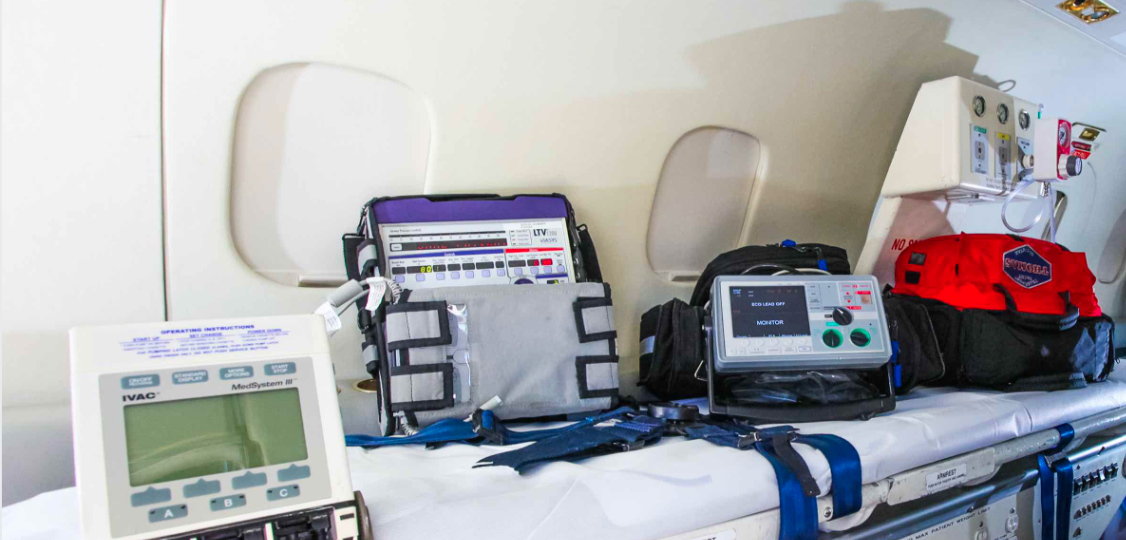 Aeromedevac air ambulances are fully equipped for convalescent medical flight care through Critical and Intensive Care of adult and pediatric patients. Some of the types of patients we transport suffer from chronic illnesse, complex medical and surgical cases, infectious diseases, respiratory distress, ventilator dependency, brain trauma, spinal cord injuries and hospice care.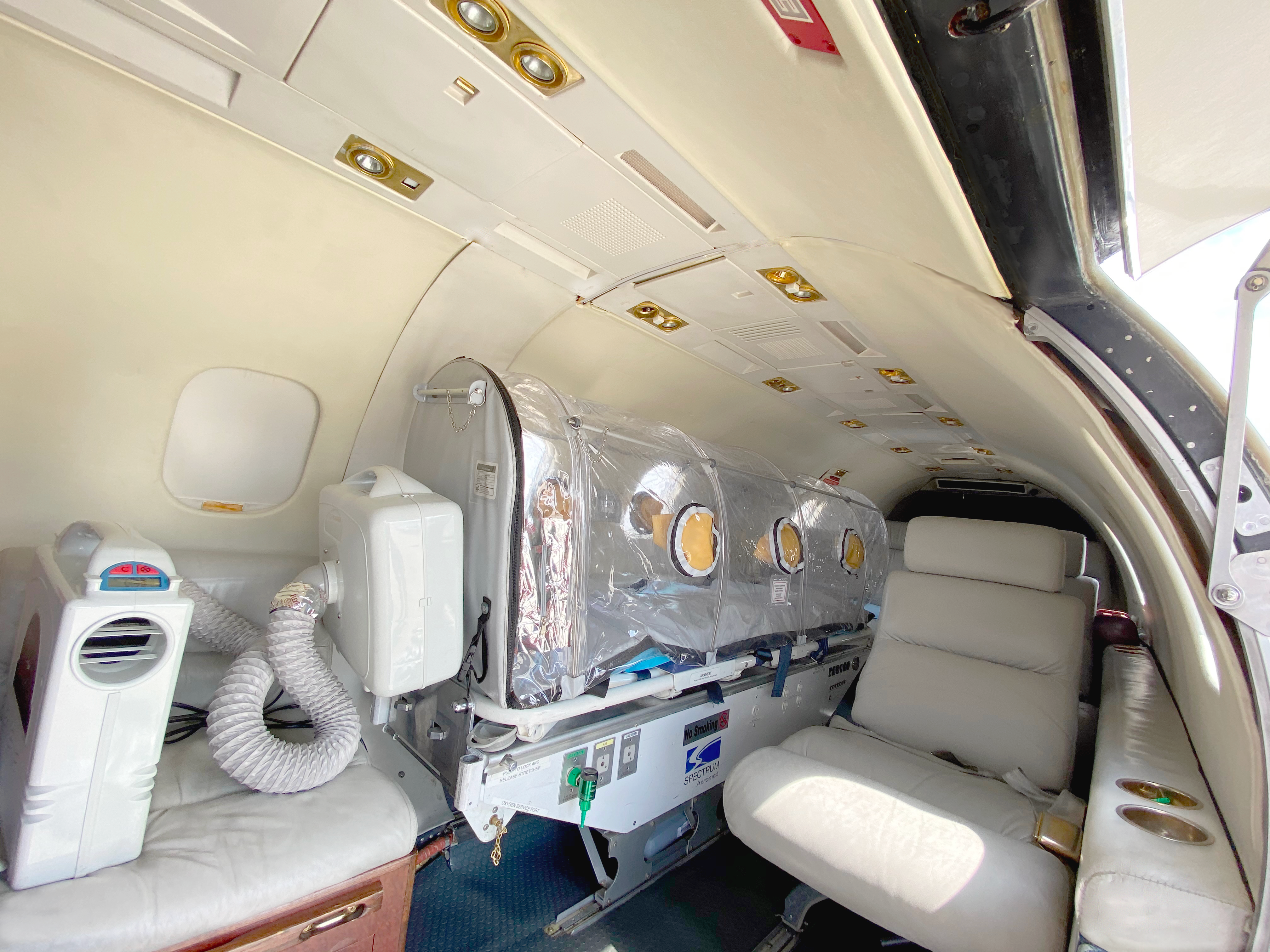 Equipment is housed at our bases and is managed by our air medical transportation team. Electronics are regularly tested and batteries are checked for reliability. Pharmacy items are stored, dispensed and recorded according to FDA rules and regulations. All medical supplies and equipment are checked prior to an air ambulance flight.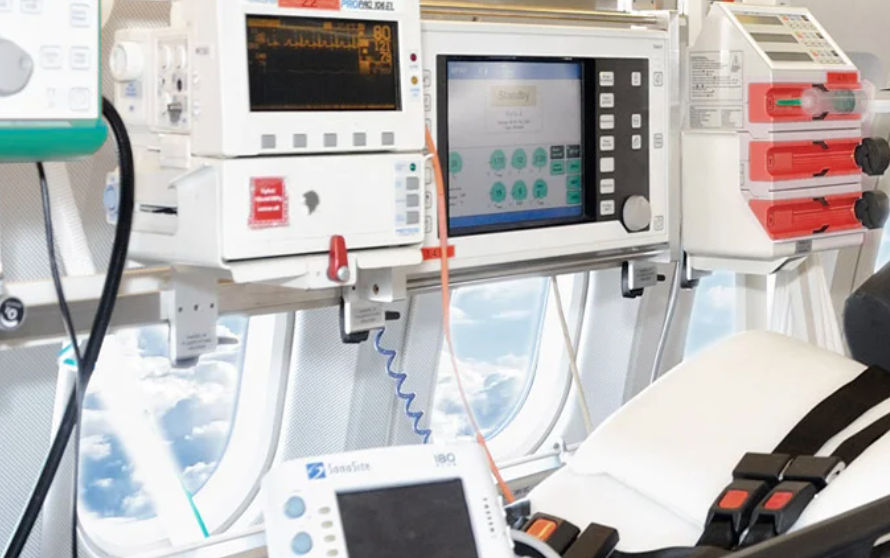 Each air ambulance has a medical station with an inverter to produce standard 120 vacuum power for the equipment. The medical station's oxygen cylinder holds 3,500 liters of oxygen, plus additional oxygen in several portable cylinders. A vacuum pump and air compressor complete the medical station.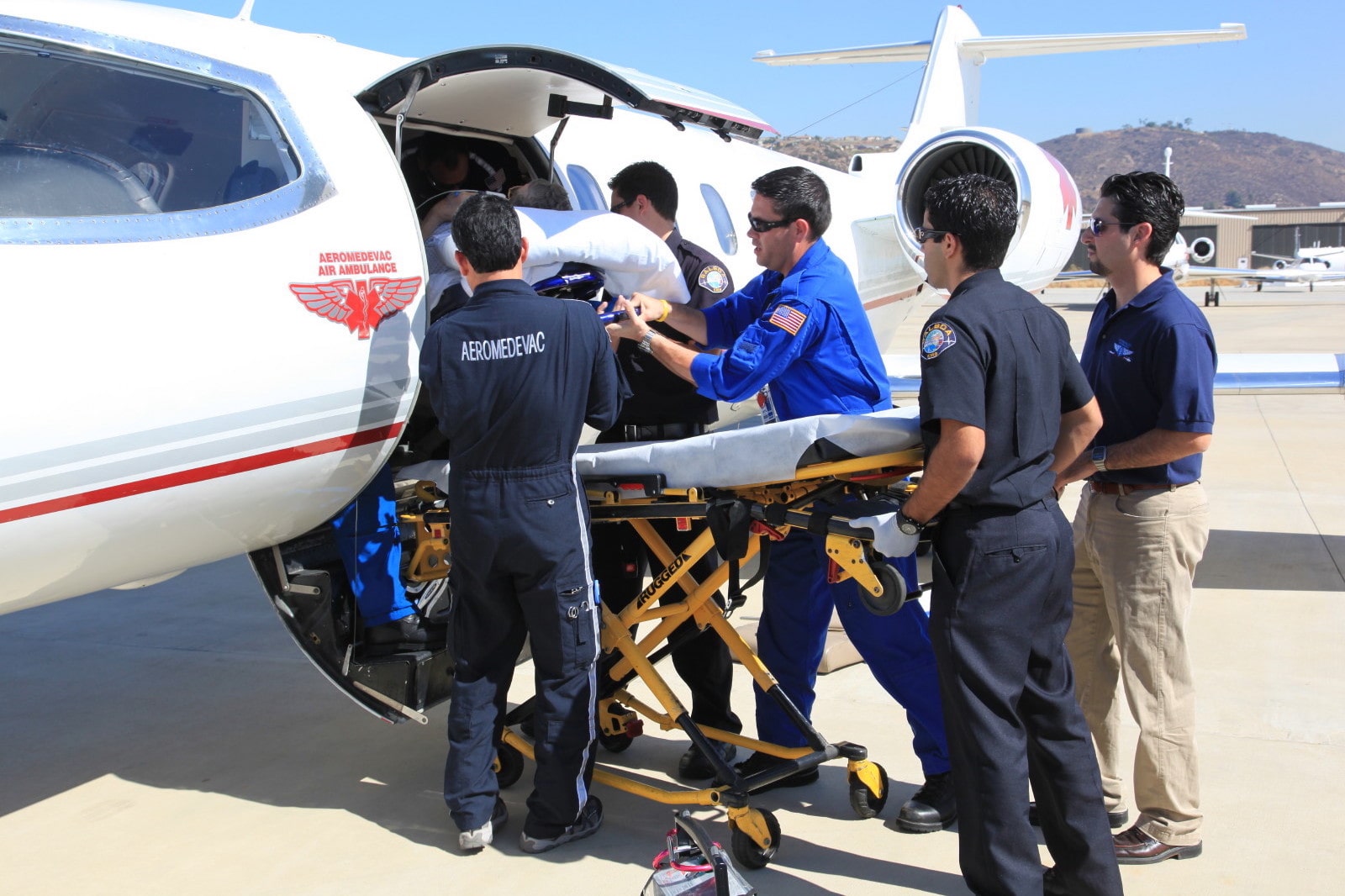 Safe and efficient transfer of a patient involves an FAA approved aircraft loading platform which effortlessly moves the patient between the air ambulance cabin and a ground ambulance gurney. The medical aircraft and all air ems equipment are thoroughly cleaned and disinfected between medical flights. We perform routine preventative maintenance on all of our equipment to ensure a safe flight for all our patients.